The deadline for the Brunswick Corporate Undergraduate Scholarship has been extended to Friday, April 30.
Brunswick Corporation Undergraduate Scholarship and Leadership Development Program
INSTITUTION TYPE
Open to any four-year college or university including HBCUs
GPA REQUIREMENT
3.0 GPA or higher
CLASSIFICATION (as of Fall 2021)
Rising Junior
MAJOR
STEM or Marketing majors
AWARD AMOUNT
$12,000 per academic year
AWARD LENGTH
2-year scholarship award
INTERNSHIP
Includes Internship placement during Summer 2022
The Executive Leadership Council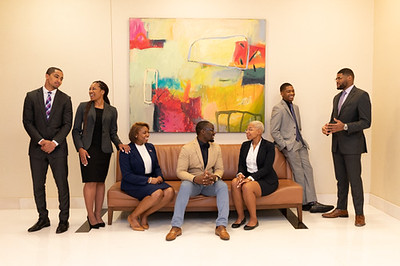 The Executive Leadership Council (ELC) is the preeminent membership organization committed to increasing the number of global Black executives in C-Suites, on corporate boards and in global enterprises. The ELC opens channels of opportunity for the development of Black executives to positively impact business and our communities.
Overview
The mission of The ELC's Scholarship Program is to build a pipeline of Black corporate talent by supporting the academic achievement and development of Black undergraduate students.
The ELC offers fourteen undergraduate scholarships under its program which are open to high-achieving Black undergraduate students attending a four-year college or university. Scholarships are awarded to students who demonstrate academic excellence, leadership skills, and a commitment to community service. In addition to receiving a scholarship award, selected recipients are invited to participate in The ELC's Honors Symposium, a multi-day professional development experience offering exclusive career development and networking opportunities.
Each scholarship program has unique eligibility requirements that candidates must meet for consideration.
Scholarship eligibility requirements vary.
Some scholarships are open to high-achieving Black undergraduate students attending a

Historically Black College or University (HBCU).

Other scholarships are open to high-achieving Black undergraduate students attending

any accredited four-year college or university.

Students who are currently enrolled in a community college or junior college and have been accepted to a four-year college or university (majority institution or HBCU) are eligible to apply.
To view ELC's undergraduate scholarships and criteria for consideration, please download our
2021 ELC Scholarship Program Overview
[
download document here
].
Things to Consider Before Getting Started
Submission Requirements
Criteria:
Applicants must meet the criteria and eligibility requirements outlined for each scholarship of interest.
Essay:
Applicants must submit well-written responses to all essay components for the
Common App Essay Questions (8)
and
Corporate Essay Questions (2)
as outlined per scholarship. (Note- Corporate Essay Questions may differ for each scholarship program.)
Unofficial Academic Transcript:
Applicants must submit an unofficial academic transcript reflecting current standing with their college/university, enrollment status and field of study.
Affidavit:
Applicants must agree to the terms of the electronic affidavit.
Recommendation Form:
Applicants will submit the name and contact information for a professor, faculty, OR staff member to complete a short electronic recommendation form.
Professional Resume:
Applicants must submit a professional resume that demonstrates campus and/or community involvement and/or leadership.
Number of Submissions:
Applicants may apply to no more than
three (3)
scholarships, if eligible. However, an applicant will only be awarded one scholarship per calendar year and will be ineligible to receive future scholarships from the organization.
Honors Symposium Participation:
Scholarship recipients are required to attend the virtual ELC Honors Symposium experience, which is a professional development opportunity designed for our scholarship recipients. The Symposium will be held weekly for one hour each Wednesday from September 8 through October 20, 2021. Students studying abroad during the time of the symposium are ineligible to receive a scholarship from The Executive Leadership Council.
Applicants are ineligible if applicants fall into any of the following categories:
Applicant is classified as entering first year college Freshman during the award year.
Applicant has previously received an ELC undergraduate scholarship.
Applicant will be studying abroad during the fall semester of the award year.
Applicant is an ELC member dependent.
Non-citizens including permanent residents are ineligible even if they anticipate naturalization by the launch of the ELC Scholarship Program.
Applicants who duplicate the work of an essay that has been previously submitted for consideration.
Applicants must complete and submit all application requirements by March 31, 2021 no later than 11:59 p.m. EDT. Selected Scholars will be notified no later than June 1, 2021.
About the ELC Honors Symposium
In addition to receiving a scholarship award, all scholarship recipients are awarded the opportunity to attend ELC's Honors Symposium. The Symposium introduces ELC's scholarship recipients to a wide range of business-related careers and industries to increase their knowledge of opportunities for Black business leaders and further develop their leadership skills. Our goal is to help fill the pipeline of Black corporate executives from the classroom to the boardroom.
Historically, The Symposium is a four-day professional development experience that connects and exposes ELC Scholars to leading corporate executives and hiring managers from major global corporations.
In response to the COVID-19 pandemic disruptions in 2020, The ELC implemented a virtual program model. The virtual Honors Symposium consists of weekly Honors Hour sessions led by a leadership and development executive coach and access to Linkedin Learning resources.
Honors Hour

sessions include dynamic panel discussions, leadership development sessions and network engagement opportunities. Scholars and business leaders participate in forum discussions with a focus on timely issues and topics relevant to living, learning, and leading in a socially distant, virtually based world.
LinkedIn Learning

allows scholars access to LinkedIn Learning's vast library of dynamic content, pre-recorded sessions, and practical resources centered on building business acumen, overcoming business challenges, and more. Pre-recorded sessions are led by subject matter experts and offer Scholars the opportunity to learn via independent learning modules.
Note: Unless public health concerns diminish, The ELC is preparing to host the 2021 Honors Symposium virtually.